>
GastroPanel®
GastroPanel Four-in-One™
Revolutionary stomach test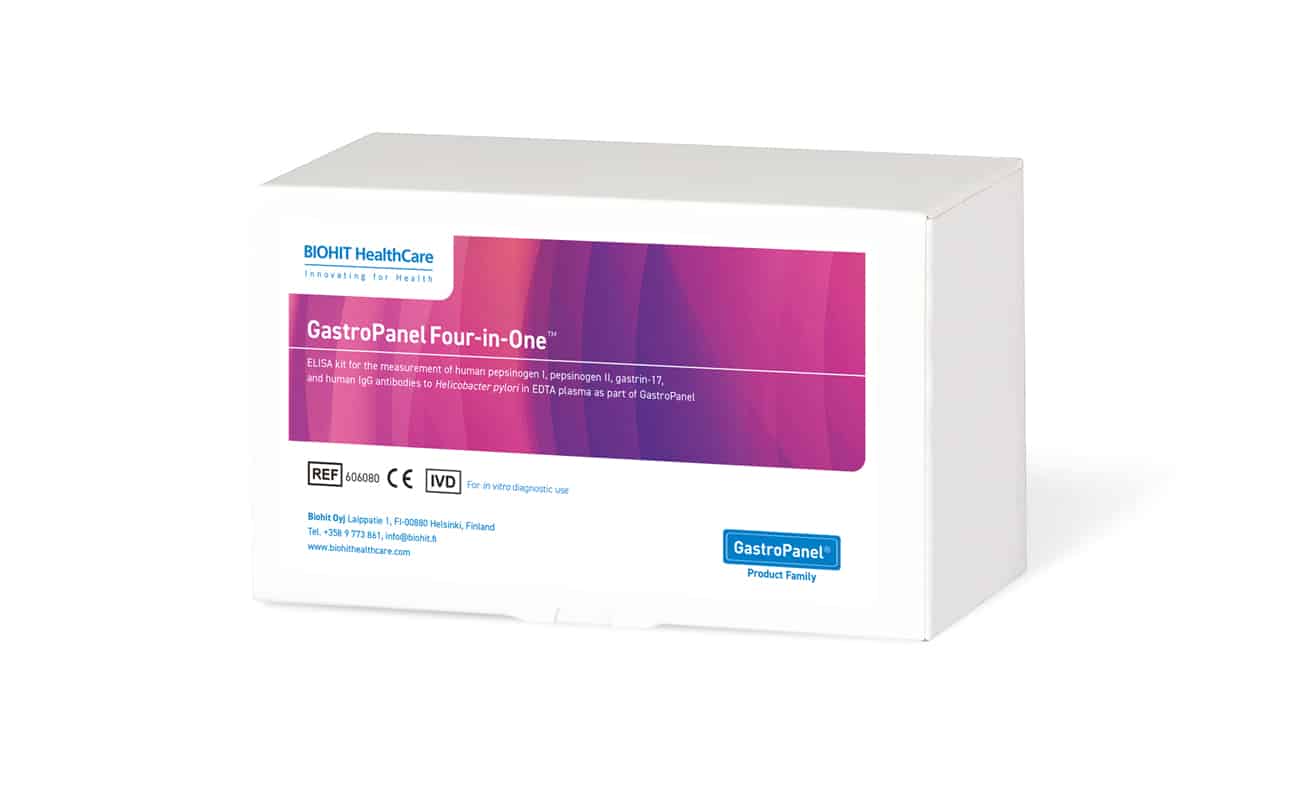 GastroPanel Four-in-One™ is based on the well-established GastroPanel Unified. Instead of having four individual kits, Four-in-One provides all analytes on one ELISA plate.
The main advantage is that all analytes can be analyzed during a single analysis cycle. This radically shortens the turn-around times for laboratories, doctors and patients alike. Up to 18 patient samples can be analyzed on a single plate, with performance that is equal to the GastroPanel Unified. The assay supports both manual and automated ELISA methods. Additionally, ready-made protocols already exist for some of the most common ELISA automates.
Like all GastroPanel family products, GastroPanel Four-in-One™ provides a minimally invasive tool for identifying organic origin of dyspepsia symptoms, and to diagnose Helicobacter pylori infection. The levels of PGI and PGII, G-17 and H. pylori antibodies provide information on both the structure and the function of stomach mucosa, hence assisting health care professionals to treat dyspepsia patients and to screen subjects at risk to gastric cancer.
| REF | Product | Qty |
| --- | --- | --- |
| 606080 | GastroPanel Four-in-One™ | 96 wells |